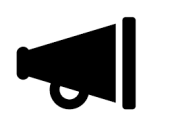 You may create an Elections BC Services account here at any time.
Due to changes being made to electoral districts, online candidate nominations for the next provincial general election are not available at this time. Online candidate nominations for the 2023 Langford-Juan de Fuca By-election and 2023 Vancouver-Mount Pleasant By-election are currently being accepted.
Completed nominations must be received by Elections BC before 1:00 p.m. on Saturday, June 3.
For more information contact 1-800-661-8683 or EBCNominations@elections.bc.ca.